To order your recital DVD: https://www.paypal.com/cgi-bin/webscr?cmd=_s-xclick&hosted_button_id=9U2MAC5UKPY8E
On behalf of East Dance Studios and the East Dance Foundation, we would like to congratulate our talented dancers on a magical performance at this year's recital! Thank you to all the students, parents, staff, volunteers, family and friends who helped make D360 such a success!
The Easts and East Dance Studios are proud to announce East Dance Studios' evolution into the East Dance Foundation. The mission of this organization will be to continue and expand upon the East Dance Studios legacy by building upon a local and national dance community. The East Dance Foundation will support community and studio programming, the dreams and aspirations of our students and alumni, and affiliated like-minded studios that share the mission of providing dance opportunities for all to Dream, Dance & Achieve.
With the recent property transaction of the Winchendon studio location, the opportunity arose to realize both the dream of the East Dance Foundation and its first missions. It is with great pride that we announce the creation of the Synergy Dance Company and that the East Dance Foundation will be facilitating the Disney 2018 Tour in collaboration with Synergy Dance Company.
The East Dance Foundation will operate under the continued direction of JoAnn East. Synergy Dance Company will be under the direction and ownership of Ashley Pavone and Nicole Richard, who have collectively been a part of East Dance Studios for over 20 years. Both organizations will be collaborating to provide dance opportunities in Winchendon (at the Clark/YMCA) and Ashburnham (at the 7 Chapel Street location which will be the main headquarters of Synergy Dance Company).
The East Dance Foundation and Synergy Dance Company so look forward to the upcoming recital, the Winchendon Clark/YMCA dance camp, our Ashburnham summer studio programming and next year's 2018-2019 dance season including our 8th trip to Disney and an expanded convention and competition season.
We are so excited about all the wonderful opportunities to come, and we hope that you, as members of our valued dance family, will share in our excitement!
Stay tuned for summer and fall registration in the coming weeks from Synergy Dance Company!
"To touch, to move, to inspire. This is the true gift of dance."

Our 27th Expanded Schedule & Registration is live!
Welcome to East Dance Studios!
Dream~Dance~Achieve!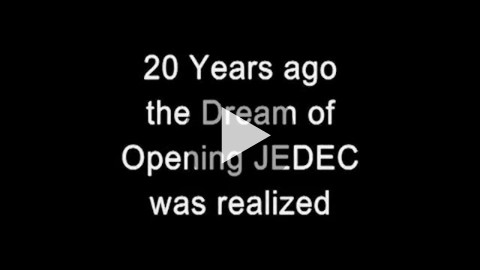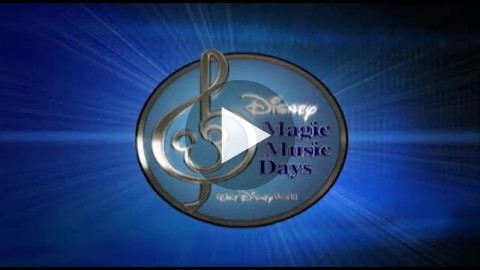 Dream~Dance~Achieve and Experience the Magic of our 8th Performance Tour to Disney in October of 2018! This opportunity is open to all East Dance Studios' Families!
Our dancers have experienced the magic of dancing their dreams at Walt Disney World in 1999, 2001, 2006, 2008, 2010, 2012 & 2013! We are currently planning our 8th trip to Disney in October of 2018! For more information on amazing future educational experiences and performance opportunities, please contact us.
The dance studios will be closed today, 2.07.18 due to the snow storm. Help yourself to a makeup and stay safe!

Any one of our students can be a part of the magic and the amazing value of this dance and family vacation and experience of a lifetime. Any of our students ages 7 & up can be part of the performance! For more information please contact us!
East Dance Studios' dancers with "So You Think You Can Dance" judge and choreographer: Sonya Tayeh.
What a thrill it was for JoAnn East and our students to study with Sonya Tayeh at the March Dance Teachers Club of Boston dance convention open to certified member teachers and their students.
Lindsey Barrows, achieved a three year coveted position on the 3X Super Bowl Champion New England Patriots Cheerleader Team! On her third year, she was also appointed as the Dance Captain! What a way to spend her third and final year! (Fun fact: NE Cheerleaders can be employeed for a total of three years, and all members have to reaudition for their position each year.)
Miss Lindsey is a 10 year alumni student of the JoAnn East Dance Education Centers. At East Dance Studios, she studied Ballet, Pointe, Tap, and all styles of Jazz including Hip Hop. Lindsey is an accomplished member of East Dance Studios/JEDEC and the JoAnn East Dance Co., and Lindsey has also participated in the JoAnn East Competition and Touring Team. Lindsey has also been a performer at three of the East Dance Studios performances at the Magic Kingdom in Walt Disney World-Florida.
In addition, Miss Lindsey is an honors graduate of The Dance Teacher's Club of Boston's Dance Educator Training Course and has both student demonstrated and been an assistant to the East Dance Studios' facultyand staff. It is with utmost pride and greatest pleasure that we congratulate Miss Lindsey on her many accomplishments. Out of nearly 300 hopefuls who danced, kicked, free-styled, modeled, tested, interviewed, and danced some more....11 talented young women were awarded the position on the 24 member team. Lindsey earned a position on the team for all three eligible years. Lindsey danced and modeled professionally and traveled the world for both work and charitable events, while also achieving academic excellence in college.
Congratulations Lindsey! We love you and are so very proud of you! And, though you are humble...your talents and inner beauty shine through (now for the whole world to see!), as it did when you were a little girl and as we are sure it will for a very, very long time. Keep reaching for those stars! Dream-Dance-Achieve! For more exciting alumni news please visit the "East Dance Studios' Hall of Fame."